Self-guided Lessons to Increase Comfort, Power and Reduce Pain
A delightful series of neuroplastic-based courses that guide you through different pathways to realize your goals of reduced discomfort, increased flexibility, reduced anxiety and thus overall increased sense of composure and spontaneity.
Enroll Now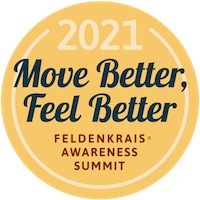 50% Sale!
During the Feldenkrais Summit
When purchasing, use the COUPON CODE: Summit2021
Remember, during the Feldenkrais Summit you can access and download all the lessons in all series.
When purchasing, use the COUPON CODE: Summit2021